The concept
I dont know, it came like a "pow". If you accept a decal as something that helps you rendering stuff which is difficult to paint and if you have designed like 15 Wood Grain decals, that one leap from wood to stone is not so giant. :D
In order to have some variation I designed 3 sets, always combining a more "natural" tone with a complementing tone. If you combine these on your building, floor or swimming pool you´ll have some interesting variation and contrast already. I also added some ornaments in each set, to be used where ever they fit.
As colors for a base coat I would recommend an "off White" or very bright Grey, just as what you see when you look on the brightest veins on a marble texture.

The product can be found here.
A logical evolution from what we have
I had the pleasure to be invited as a judge in Stresa 2014, a show which has been driven by figure painting very much. One great experience.
This show gave me the last kick to realize an idea I already had long ago.
I have been working on a Fine Molds Naboo fighter in the 72nd scale. This kit comes with a base. The thing now was to turn that base into something interesting and of course I wanted to have it like the Theed hangar. The floor of the Theed hangar is sporting a texture that strongly reminded me on marble.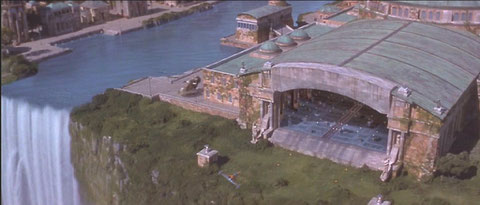 So, I went to the local town hall and took some shots of the floor tiles. I edited these tiles a lil bit and turned it into something that looks like the tiles in the hangar. Voila! A lil bit scaling and there I was.
Jan D´Haene´s "Dragonfly" sporting quite some Uschi wood grain swag and parked on Uschi´s Marble Decals as a "tarmac". Catalyzed through through Jan´s skillz: Gold at Telford 2014.

Step by Step Sequence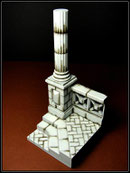 1.) First of all I would recommend some pre-shading with some good contrast. Finish it slightly overdone before you apply the decals. The decals will reduce the contrast of that pre-shading but it will remain visible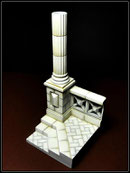 2.) In case you dont like a hard contrast you may blend in your pre-shading now and accentuate certain areas darker or brighter.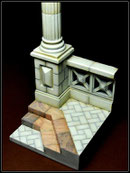 3.) Well...and then you only apply those decals my friend. Its as simple as that. It depends on your project if you cut them on the object or if you pre-cut them. Thats...totally up to you.