New stuff on the block: Bootprint decals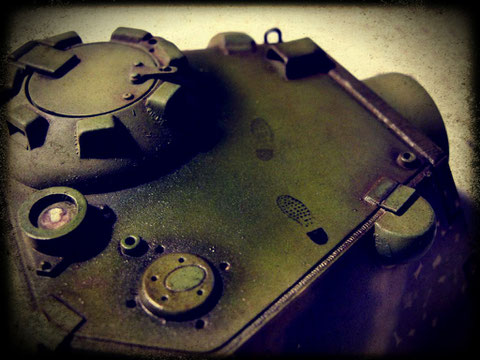 These new decals come in two versions, available separately. The "MUD" version is the right one when it comes to everything that happens outside of very dry conditions, such as winter-scenes and vehicles in the northern hemispheres. The "DUST" option is also suitable for norther theatres, but actually the perfect option for desert scenes.
The decals are printed on a superthin carrier film that actually disappears under a coat of clear. The product can be applied on flat surfaces as long as setting solutions are used and a sealing coat of clear is been sprayed on top of it. Of course they work very well on glossy basecoats as well, like all ordinary decals do.
These decals are designed to work in the 35th scale.