Leather decals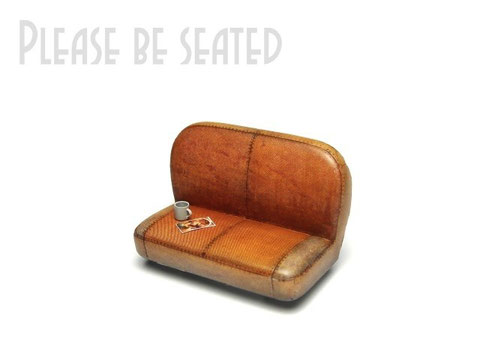 Leather decals work just like the woodgrain decals. Just paint a basecoat made of White and apply the product. After application seal it with clear gloss varnish for stability.

You now can apply pin washes and alike. In case you like some more shadows and similar effects, consider a flat clear varnish applied on certain areas and use some oil paint. The oil paint should be applied like a filter or a very thin glaze.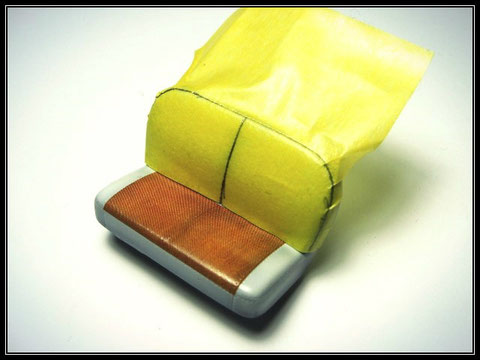 Here is how you transfer the shape. Just apply masking tape and trace the edges. Now you can remove the masking tape and put it on the decal. Cut the decal to shape, following the trace lines. You now have your decal in shape and ready for application.

You also see how the base coat looks like.

WARNING: Please reduce the adhesive force of the masking tape before putting it on the decal for cutting.