The WOODIE special edition! Get your WOODIE serviced here!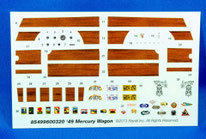 Some of the kits available on the market come with wood grain decals already. Nevertheless I found potencial to improve. I dont want to blame the work of others here, but frankly the wood grain decals in the kits never met my own requirements. All the others kit decals are just perfect. We have the license plates, the lil stickers, even cool tatoo-style stuff..all good. So, why does Uschi comes up with an extra decal?
Why to buy Uschi´s decals
5 wood grain effects instead of one
Transparent decals allow you light effects and subtile nuances, which is exactly the stuff that makes a model pop
Sharper print
Glaze effects possible, providing a poweful opportunity for wondeful and convincing wood effects in "furniture style"
And....last but not least...what are you gonna do with your surfboard? :-)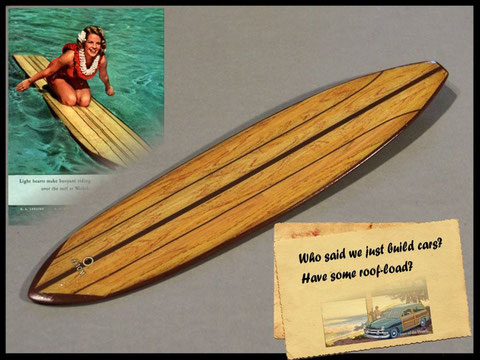 These woodgrain decals appear to be "overdone" in contrast and brightness. These faults have a system. :-)
The product has been designed to covered with a glaze of oil colors. This method has the advantage that the result features a certain and most pleasing depth that cannot be achieved with any other method I know of. Especially when we seal it with clear Red and Orange acrylics, the appearance is outstanding. It always has been a "Wow effect" where ever I showed this method used.
Some parts of the product can be used even without a glaze of oil color. I would recommend to check that out a lil bit with a test piece.
Here you find a step by step sequence: