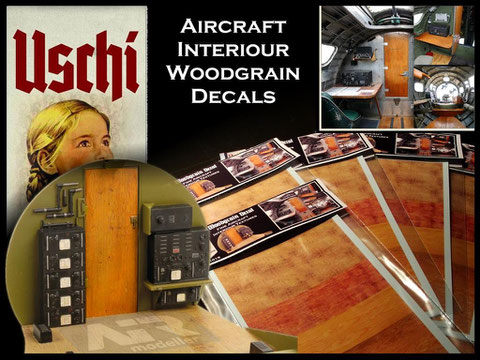 The timbers used on the interiour of aircrafts differ from those used on the exteriour. Internally there were not such very high requirements on material strength. The table of a radior operator for instance did not have to meet the same requirements as plywood used to cover the airframe or the wings.
Given this, it´s just natural that the appearance of these woods also differs from those used on the exteriour.
If we check the refence below, we will discover things like pretty coarse textures of 2nd rate quality woods. We also have knotholes and that sort of imperfections, things you certainly dont wanna see on an exteriour because all that weakens the aircraft.
We now have adressed these kinds of timber by releasing this Aircraft Interiour decal set. It contains not less than 5 various textures, coming in pale and rich. At the end we will have 10 different textures to play with, leading to almost unlimited variations in application. Enjoy. :-)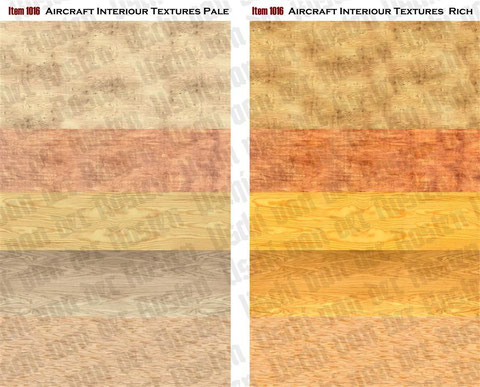 Special Thanks to David Parker of AiR Modellers Magazine for the courtesy to share his photos with us. David is the editor of two magazines, AiR Modeller and AFV Modeller. He also created the famous Wingnut Wings Guide. These publications rank amongst my daily reads and represent some of the best available. Please check out the website and follow on facebook.
B-17 Interiour reference pictures