It seems someone had a problem with some red stars or fancied having a souvenir. Well, we have good view inside of the wings now and the picture tells us that the internal framework was entirely covered with canvas. Looks like we wont need any decals here. On the fuseage we will.
This is one brightening shot since it reveals the construction of the vertical stabilizer. The entire section was covered with canvas. Note the metal panel which broke loose a little bit.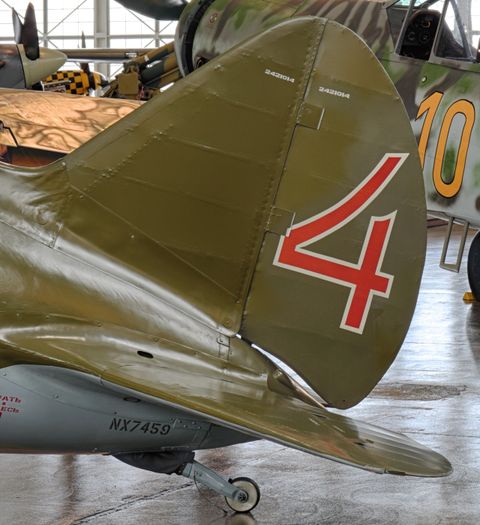 The same section in way bette shape, seen from the other side. Elevators all canvas.