Leather Decals
I opened the brand new Wingnut Wings Hansa Brandenburg W.12 and one the first things I encountered was the seat as part of the interiour. The manual told me that this thing has been made of leather instead of wood and this applies to the entire seat instead of just the cushion only.

Actually I was looking forward to a nice bench session but I JUST HAD to turn around and design the decals I had in mind for quite a while already. Sometimes it just needs a lil nudge....

As for application I can say that these decals work like the wood grain decals we have. Even the color of the basecoat is the same, which is a very light Brown. Actually it is White with a Brownish touch. Gunze´s Radome +white is just perfect. Colors like Buff, Desert Yellow, Sandy Brown, always with lots of White, also work just great. Any shading you apply by airbrush, will be visible through the decal, allowing you the application of light/shadow effects and depth.
Leather Decals 1/48-1/32-1/24
12 leather textures in Red/Brown and Beige/Grey. Two sheets included, providing a nice selection of typical leather patterns.

in stock / am Lager
shipping within 1 - 3 Working Days1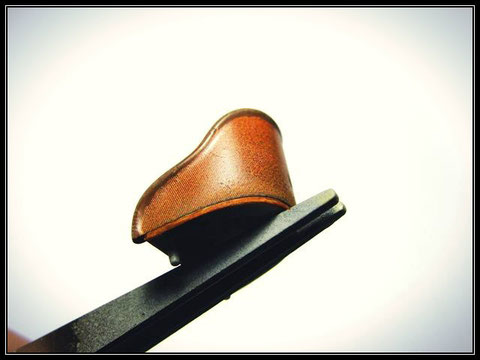 I recommend to seal all our decals with a clear gloss varnish for maxiumum effect and stability. After this we the have option to accentuate certain areas with flat clear varnish, as can be seen on the lower edge of this seat of a Wingnut Wings Hansa Brandenburg W.12