Possible Modifications
I figured if it would make sense to include the tail fork as well. I found out that these forks were aircraft specific and it is absolutely no biggie if you have some plastic sheet and some rod or brass tubing. Here is one modification and some references for other applications.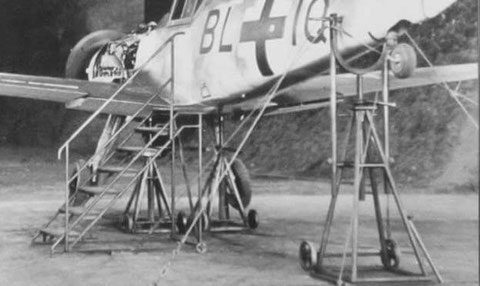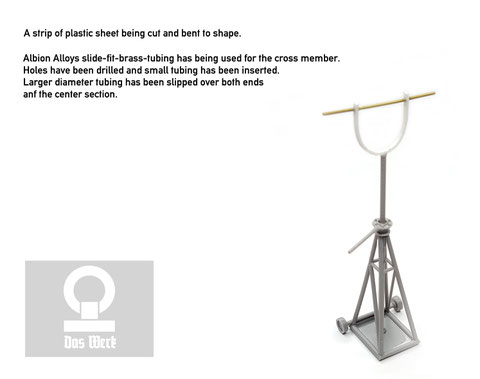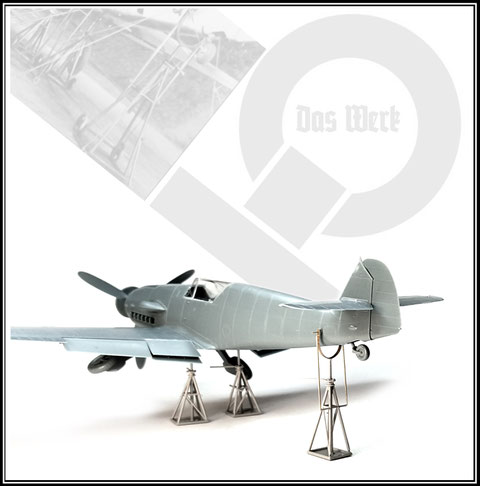 Double Jack Field Maintenance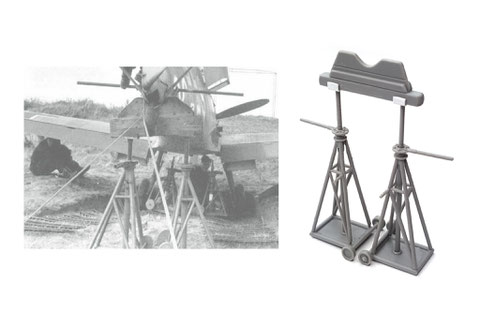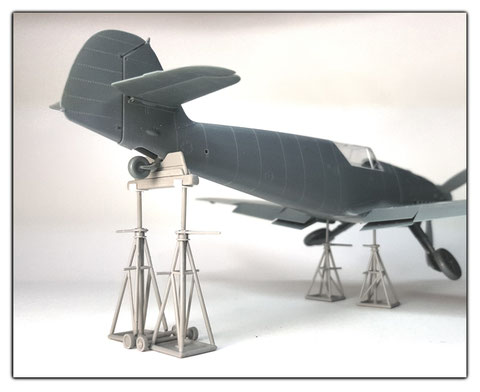 Good that we have the sprue frame square shaped.
I cut off a length, sanded it smooth and PRESTO, I had the lower part of the timber. Then I took an excess saw horse and used it as the upper part.
A round file did the trick for the indentation. The u-shaped supports are made of thin plastic sheet. An absolute no-brainer made in like 40 mins. Taking the shots and editing it, took longer than the thing itself.
Me 262 Field Modification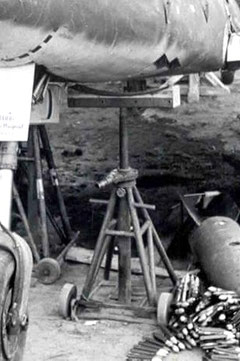 An attachement has been used in order to accommodate the profile of the fuselage. The jack is supposed to be positioned on the nose, as indicated by the dashed line. These attachements also have been used for the wings sometimes. However, out in the fields and at the outsourced assembly lines, mostly standard tips have been used.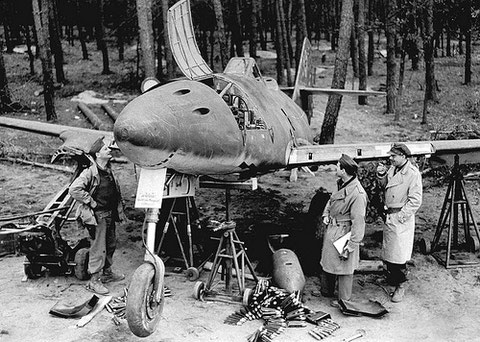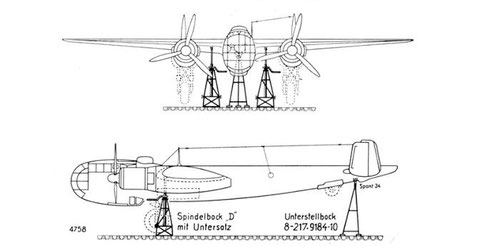 If the jacks were too short, some pedestals were attached beneath of it.  Under normal conditions would have been ordered from the depo as a standard item. In the field, crews started to become creative.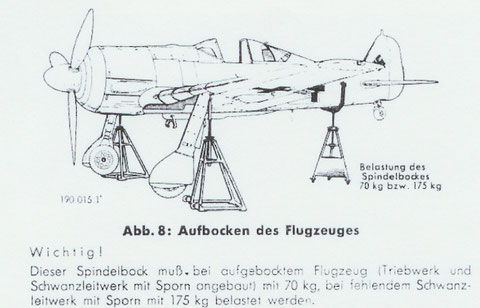 Beside large jacks, a small jack with a tail fork is used for maintenance of this 190. Note the sheet metal cowling on that jack. One could assume that this space has been used to accomodate ballast.