Spindelbock Luftwaffe Jack Stands
General remarks
There were quite a few jacks being brought to service over the years. There are early designs and there are later designs and there is also the "Einheitsspindelbock", the standarized Luftwaffe item which could be ordered at the supply depot using a simple code of numbers.
We focused the Einheitsspindelbock (standard) which can be found on the Horten 229 production site and many other sites.
Saw horses or "Profilböcke" also saw wide use in aircraft maintenance scenarios at that time. They were used to accommodate wings or the fuselages, sometimes two placed parallel on the tail end and in many other ways.
We are in the process of making our references available for you right here on this website.
Arado-96, jacked-up as dictated by the manual. The text says that you should add 2x50kg of weight to the tail in order to prevent the aircraft from tippin over its nose.
Jacks used during gun calibration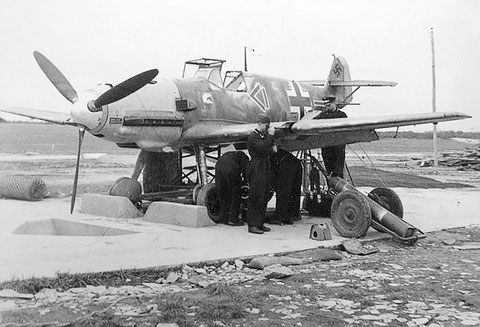 Me-262 jacked up and vandalized (Waldwerke)
Please note the jack with the profile-attachement. 262s were jacked like that which also can bee read from the stencils on the fuselage. The profile was supposed to be used on a spot which was reinforced by internal framework. This spot was indicated by the famous "Hier aufbocken" stencil. A modification like this just takes a bit plastic sheet and maybe 20 minutes...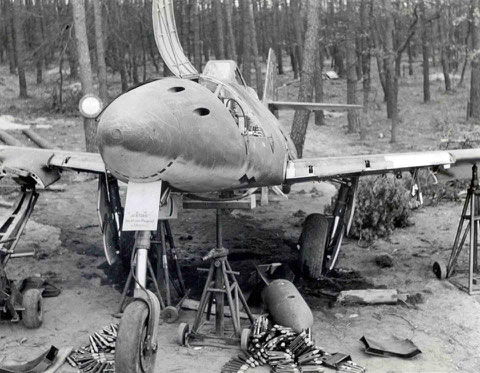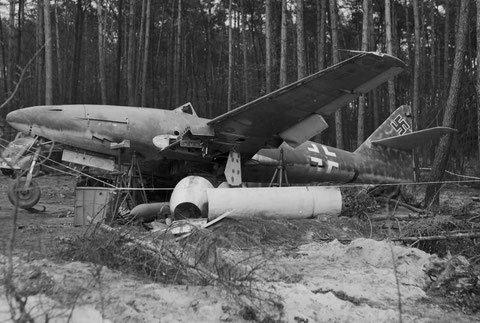 Please note the profile which has been added to the jack in the middle. The fuselages on 262s were jacked that way. There were stencils on the fuselage indicating where the jacks should be positioned to allow the fuselage resting on internal supports.
General knowledge for jacking -up aircraft
IMPORTANT: In order to prevent the aircraft from tippin over it´s nose after being lifted on its tail, the manuals dictate that you should weighten the tail with sand bags! Apparently there were versions of jacks which had like side-walls. These could have been filled with sand. These side walls are also something you can do very easy by using some plastic sheet. How this should look like is shown on the following image.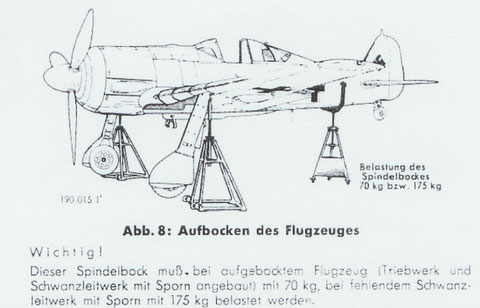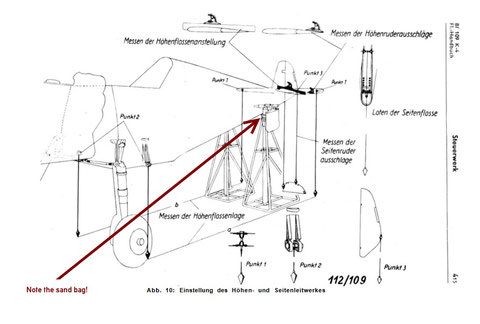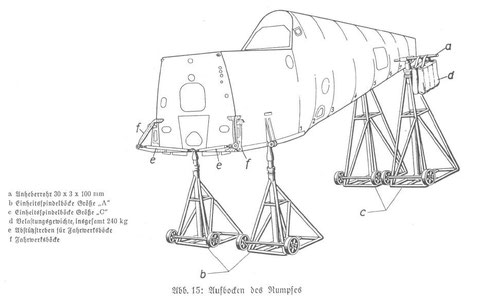 b.) Small Jack
c.) Large Jack
d.) A total of 240kg of weight has been added.
Profilböcke (Saw Horses)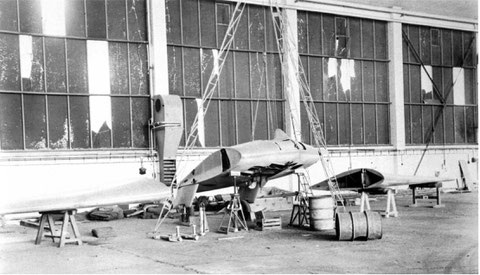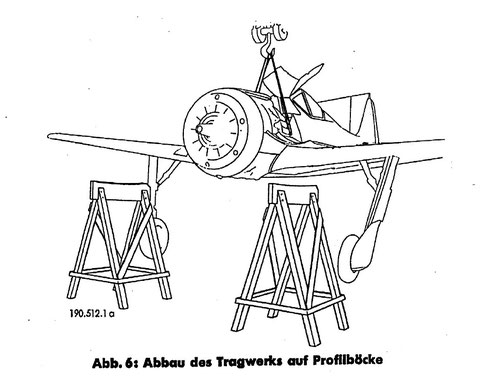 TO BE CONTINUED